Hello! I'm Elli
Your Subconscious Integrative Therapist and PSYCH-K® Facilitator
Helping you re-connect with yourself.
My life purpose is to help others, to hold a mirror up and allow you to see the magical being I see when I look at you. And that's what doing the work is all about: reconnecting, digging deep and really getting in tune with your own infinite wisdom. I help you every step of the way: removing blocks, rewiring your subconscious and helping you create lasting change that feels really f***ing awesome from the inside out.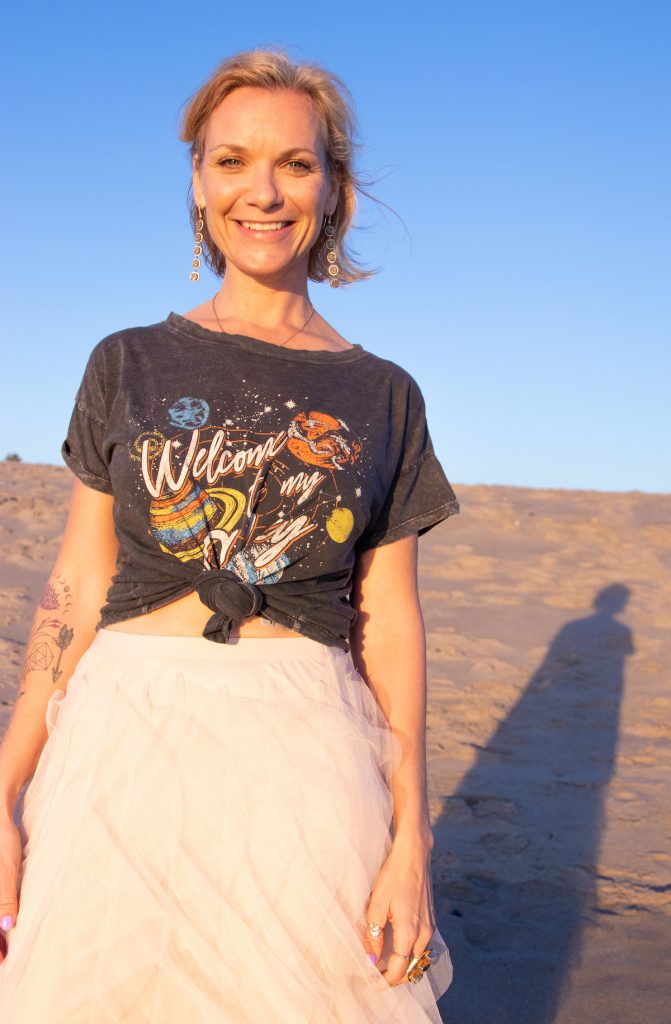 My name is Elli Richter, and I am a German sparkplug and PSYCH-K® facilitator. I believe that sustainable healing and transformation is always possible, and it is my great honor and joy to support you in that.
I believe in a holistic and integrative approach that addresses change on a mental, emotional and physical level. My process is based in both science and spirituality. I have spent the last 25+ years acquiring skills, degrees and certifications in:
Physiotherapy
BS degree from IWK Braunschweig
Health Education BS Degree from College of Charleston
Ayurveda
Yoga
Meditation
Mindfulness based Stress reduction
Holistic Life Coaching
Human Design
PSYCH-K®
I enjoy offering this process in a variety of ways including: Private Coaching, Groups & Classes and Two-on-One Coaching with my business partner Katie Kovaleski (our business together is CEO Wisdom).
I look forward to connecting with you and helping you release stress to live life fully!